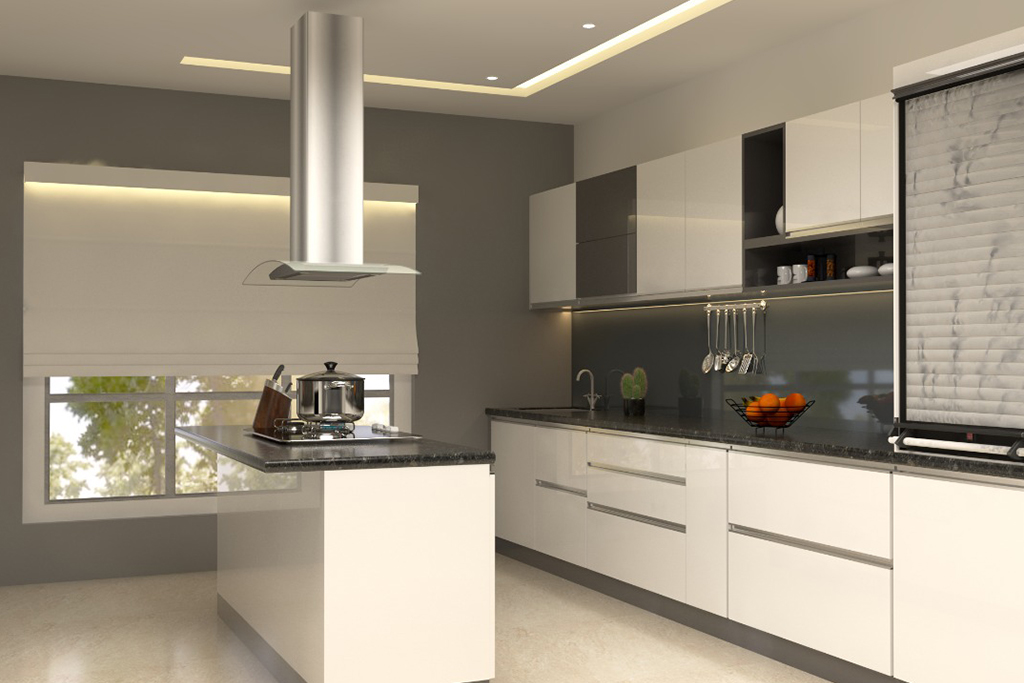 Tiling your way aesthetically: How to use tiles to elevate your home
No home is complete without tiling. Tiles are such an efficient and versatile means of decor. Truly no bathroom or modular kitchen design in Chennai can do without tiles. But today, you can use tiles virtually anywhere. The range of designs, patterns, colours, shapes, sizes, and types of tiles allow for designers and homeowners to decorate any space in their homes with beautiful and exotic tiles. Tiles also have several advantages.
The Advantages of Tiling
Tiling walls, floors, and any surface requires minimal labour if outsourced. Tiles come in several shapes and sizes, allowing designers to tile even curved or irregularly-shaped spaces. They also come in specific shapes like octagons, hexagons and other basic and complex shapes. Decorators can place them next to each other to form an even bigger design. Additionally, tiles are durable and effortless to maintain. They usually only require a warm water wipe to remove any dirt or stain.
Tiling a Home: Some Aesthetic options
Tiling the exteriors of a house requires careful consideration as the tiles have to be weatherproof and durable for long-lasting aesthetics. Consulting with tiling experts beforehand is advisable. Tiling interior spaces are less limiting, with aesthetics and available space being the primary concern. For example, tiling for a modular kitchen design in Chennai would require considerations like oil splashes, but most tileshave a sleek coating, making almost all tiles an option for kitchen interiors.
Tiles in The Living Room
People usually prefer to tile the floors of their living room to cool it down during summers. But tiles can also go on walls and ceilings, and provide better lighting for a room. Walls and ceilings could have bright coloured tiles, with contrasting borders. This design can bring a royal look to the living room, and based on the colour palette, they can alter the vibe of the room. Granite or marble are excellent options for floor tiles, as their patterns complement any aesthetic and are cool under the feet.
Tiles in The Bedroom
Tiles in the bedroom can also play a role in an individual's sleep. Small tiles in curved lines can have a soothing effect on the mind and help them fall asleep faster. These tiles can also complement the aesthetics of the bedroom as well, as they are available in various colours and patterns. Their pattern evokes a calm vibe.
Tiles in The Kitchen
Kitchen spaces usually integrate tiles for their easy maintenance. The cooking space usually has tiles so that it is easier to clean any oil or grease stains. Kitchen tiles come with kitchen-themed patterns and can add a quirky yet cute vibe to the kitchen space. With a range of colours and shapes available, designers can choose any aesthetic theme for a modular kitchen design in Chennai.
Tiles on The Stairs
Houses with stairs offer a potential for tiling. Stairs showcase tiling patterns most efficiently. Both the stairs and the adjacent wall are excellent positions for tiling, and decorators can use small tiles to create a design on the walls. Creating patterns on the risers of stairs also creates an awe-inspiring effect – the vertical part of a step. It is better to use rougher tiles for the treads of stairs to minimise slipping incidents.
Tiling in Chennai offers a special opportunity to elevate the look of a home by creating unique patterns and placements of colours. They can beautifully add vibrance or assume a more subtle aesthetic, depending on the homeowner's preference. Several people are turning to tiles for their home designs, and maybe you should consider it for your next renovation too?