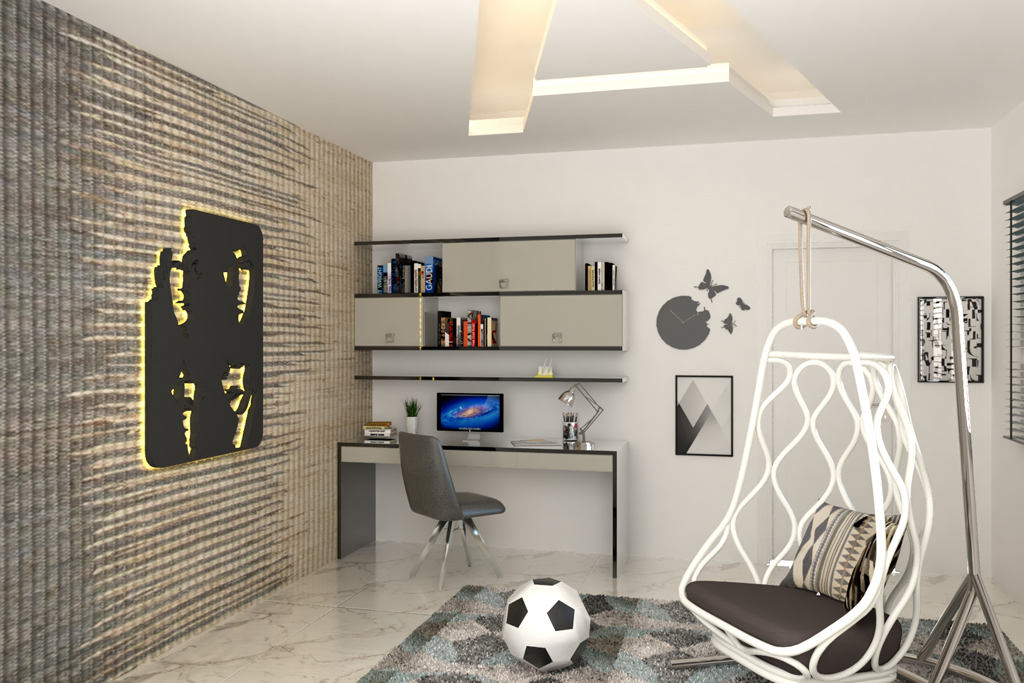 Adding vibe "YOU": A Space for just for you
Home, is many rooms, knit into one space for the individuals staying in it. While there are essential rooms like a bedroom, a hall, a kitchen, etc. every home should also have a dedicated space for you! Be it an artist studio or just a study room. Study room interiors in Chennai are truly picking up now, indicating more people are becoming aware of their individual creative needs.
With today's architectural potential, many such spaces are possible. People can incorporate or change any space in their home to a personal space. Additionally, there are many options for people to choose from as well.
WHAT ARE THE OPTIONS?
A personal space is usually where people practise their hobbies, so the space should be conducive to the individual's hobby.
A Gym
A home gym is pretty effortless to install, and requires more equipment than any architectural needs. Maybe you could add a wall mirror and wooden floors to make your training more comfortable.
A Dance Studio
A dance studio is also an empty space. Wall mirrors and handrails are a must for this space. It is quite easy to convert any room into a dance studio. One must also pay attention to the flooring, ensuring it is conducive to dancing. This space can also be used for yoga, aerobis, zumba, and more.
An Artist Studio
An artist studio has some considerations. You should pay attention to the lighting, to ensure you can paint at any time of the day with ample lighting. Large windows allow for good lighting during the day, and could also help with artistic inspiration. Additionally, it also depends on the type of art. Sculpture, pottery require a different set of conditions, so you should design it accordingly.
Reading Room
A reading room is similar to a study room. People with study room interiors in Chennai can simply add bookshelves and a dedicated reading space, if they don't have one, and make their study into a reading room. Here too, lighting plays a significant role and must be accounted for in the design.
Indoor Garden
A dedicated space for your plants is always a good idea. This room should have good aeration, lighting, and fixtures for planters. Besides these, the other requirements are usually decorative.
As you can see, the possibilities are endless. Have a study room or a spare room in your home? Even those with study room interiors in Chennai can effortlessly convert that space into a hobby area, or even split the room into two different spaces if it is sufficient.