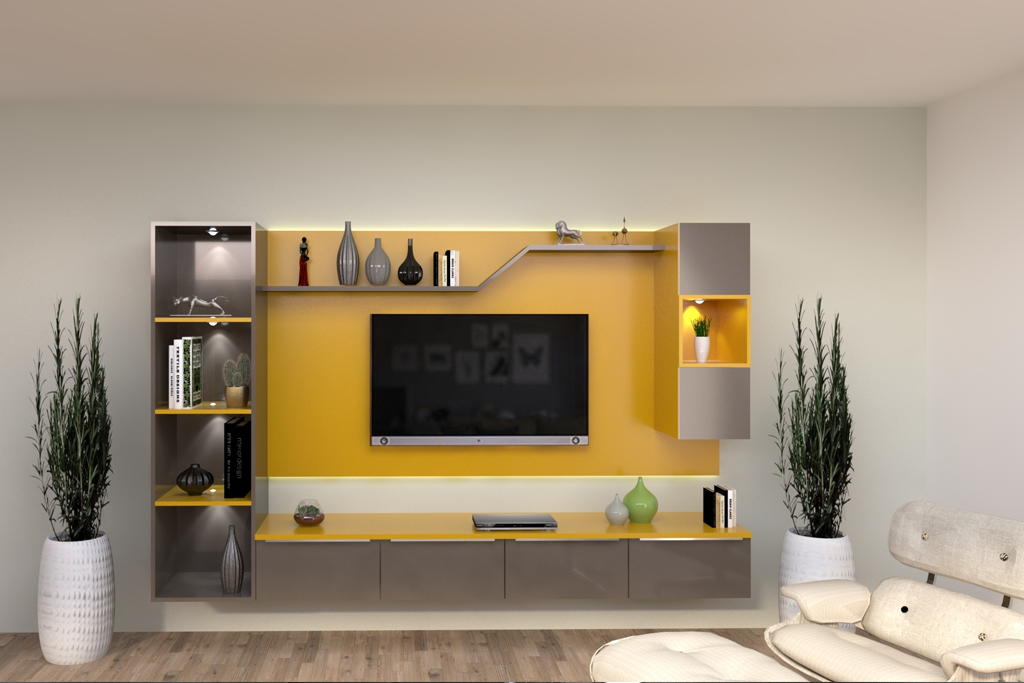 Accentuating Accents: Home Accents In Decor
A Home has several components that complete it, and all can contribute to its aesthetic. Any home interior design in Chennai includes a door frame, a window frame, a stair handhold, all these components are functional and can be aesthetic. These accents accentuate the interior decor by harmonising the various components. Accents include doors, door frames, windows, window frames, stairs, bannisters, wall accents like wainscoting, floor accents like moulding, grills, switches/switchboards, etc. They may or may not stand out from the interior design, but most designers prefer to leave them understated than bold.
HOW TO ACCENTUATE: CHOOSING THE RIGHT ACCENTS
An accent can make or break a house's aesthetic vibe, though they go unnoticed. One primary aspect to focus on is their colour, decor-wise. Another feature to consider is quality and material for longevity. There are several more decisions to make, but these are the most significant.
Doorways
Doors are the entrances and exits to homes and essentially set the decor's tone. People usually pass by doorways unless they stand out. One feature homeowners can tweak is the door's shape to make it more noticeable. Rounded or arched doorways are unusual, but shaped doors like hexagonal, figure-shaped, etc., also add an exotic vibe. Another aspect is the door's decor itself. Designers can choose to emboss designs on doors or decorate with colour. Just using colours is enough to make a doorway unique, and by juxtaposing the right colours, homeowners could own an artistic door.
The Windows To The World
One primary aspect of windows is their glass. Today, most people prefer double glazed windows for their atmospheric features. A double glazed window has two layers of glass with a coating to reflect heat away from the inside. Windows lend themselves aesthetically to any decor, and people can also accentuate them with decorative grills for an added effect. Homeowners can also get coloured glass for a natural lighting effect indoors.
The Exotic Stairwell
A home interior design in Chennai with stairs usually poses a wooden handrail and regular stairs. But people can do so much with stairs and the wall adjacent to the staircase. This stair wall is the prime area for aesthetic artwork that creates movement. Their inclined space makes for intriguing effects if used correctly. People can also opt for decorative bannisters in various colours to complement the art, creating an overall effect. Another excellent idea would be to paint the risers in a staircase in different colours or create a continuing artwork. These add to interior decor and also make the accent stand out.
The Small Things
With several technological innovations, homeowners can access a vaster decor element range. Decorative switchboards, night lamps, mood lamps, air vents, and more add to the overall room's effect. Designers can, for example, get printed switchboards to suit the interior decor or create wall art that includes the switchboards and other accents in the room. This aesthetic works well with art-related themes like famous paintings, patterns, etc. The accents can add intriguing parts or effects to the decor while fulfilling their functional duties.