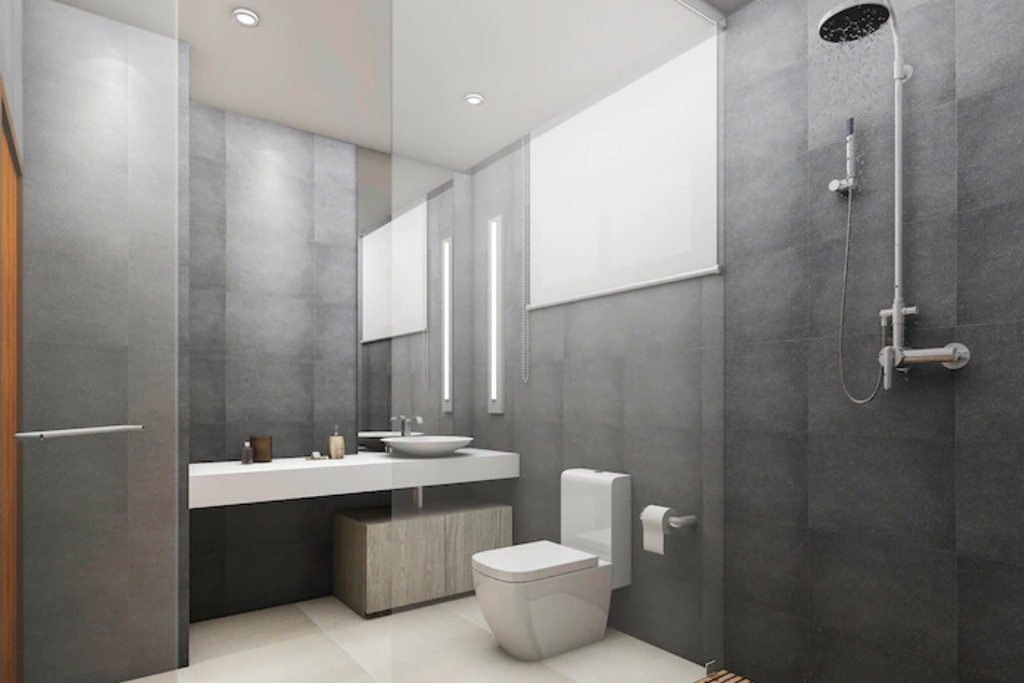 A Glorious Bath Experience
Bathroom interiors are yet to catch on in many tiers of society, but it is touted to be the next big interior spotlight. Bathrooms do have an aesthetic of their own, allowing interior designers a well-laid ground to play with for home interior works in Chennai. From tiling to colour schemes and fittings, bathroom decor is a plane on its own.
With so many options, people can easily modify or build their bathrooms to suit the decor of their home. Or even better, they can make a "statement bathroom".
Making A Statement Bathroom
A statement bathroom doesn't have many design rules other than being bold. It should have decor or colour that make it stand out from the rest of the house. Bold bathroom decor is soon catching up as a trend for home interior works in Chennai. While this is relatively a new trend, it is actually not that hard to incorporate into your home.
Tiling Colours
One major way to incorporate a bold bathroom is through the colour of your tiles. You can choose loud or bright colours, and balance it out with the accent colours. For example, choosing indigo blue or peacock green with gold accents is bold yet classy. The two colours pair well, and exude a vibe of its own.
Accessory Choices
Another important aspect of a bathroom is the accessories, or the functional parts like shelves, faucets, basins, tubs, and more. Today, you can find a vast range of design choices when it comes to these accessories, allowing your bathroom to be the exact ambience you need to unwind. With gold-trimmed basins or bathtubs to crystal faucets and shelf embellishments, showing off your luxurious tastes is easier than before.
The Decor
A bathroom is no longer a bare necessity, but a space to reflect and contemplate. Surround yourself with elements that encourage the mood you want to set in a bathroom. Plants are one of the major bathroom decor favourites, and you can play with planter designs to reflect your bold tastes. You can also add show pieces, windchimes, mirrors, and more in your bathroom to truly make it a space for you.
A bold bathroom is more than just colour palettes, it is an opportunity to reflect your uniqueness and individuality. You can play around with the different elements like other home interior works in Chennai. Whatever you choose, ensure it is truly you!